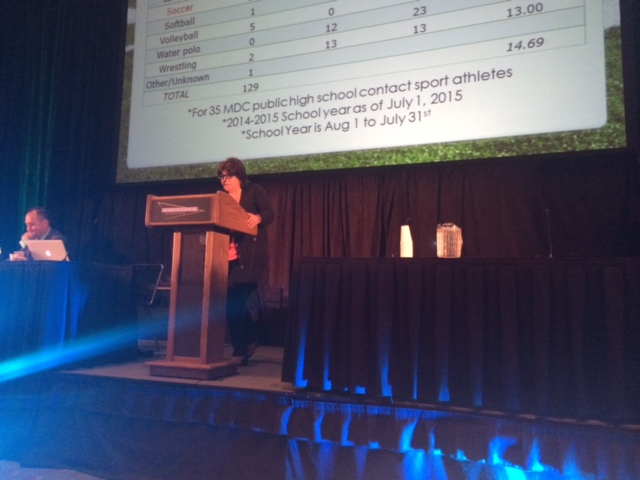 This July, UConcussion's Dr. Hotz joined 450 neurologists, neuroscientists, neuropsychologists, athletic trainers, and other physicians at the American Academy of Neurology's 2015 Sports Concussion Conference in Denver.
Dr. Hotz presented on a panel discussing the management of post-concussive symptoms in neurosport clinics, including the UConcussion program's protocol and forms used in Miami-Dade County. "This was a great conference…an opportunity to keep up with the latest research and clinical work in sports concussion management," said Dr. Hotz, following the event. "There were some excellent poster presentations too."
UConcussion would like to extend great thanks and appreciation to Dr. Christopher Giza and Dr. Jeffrey Kutcher for the invitation to be a part of this year's panel.
See photos from the conference below: