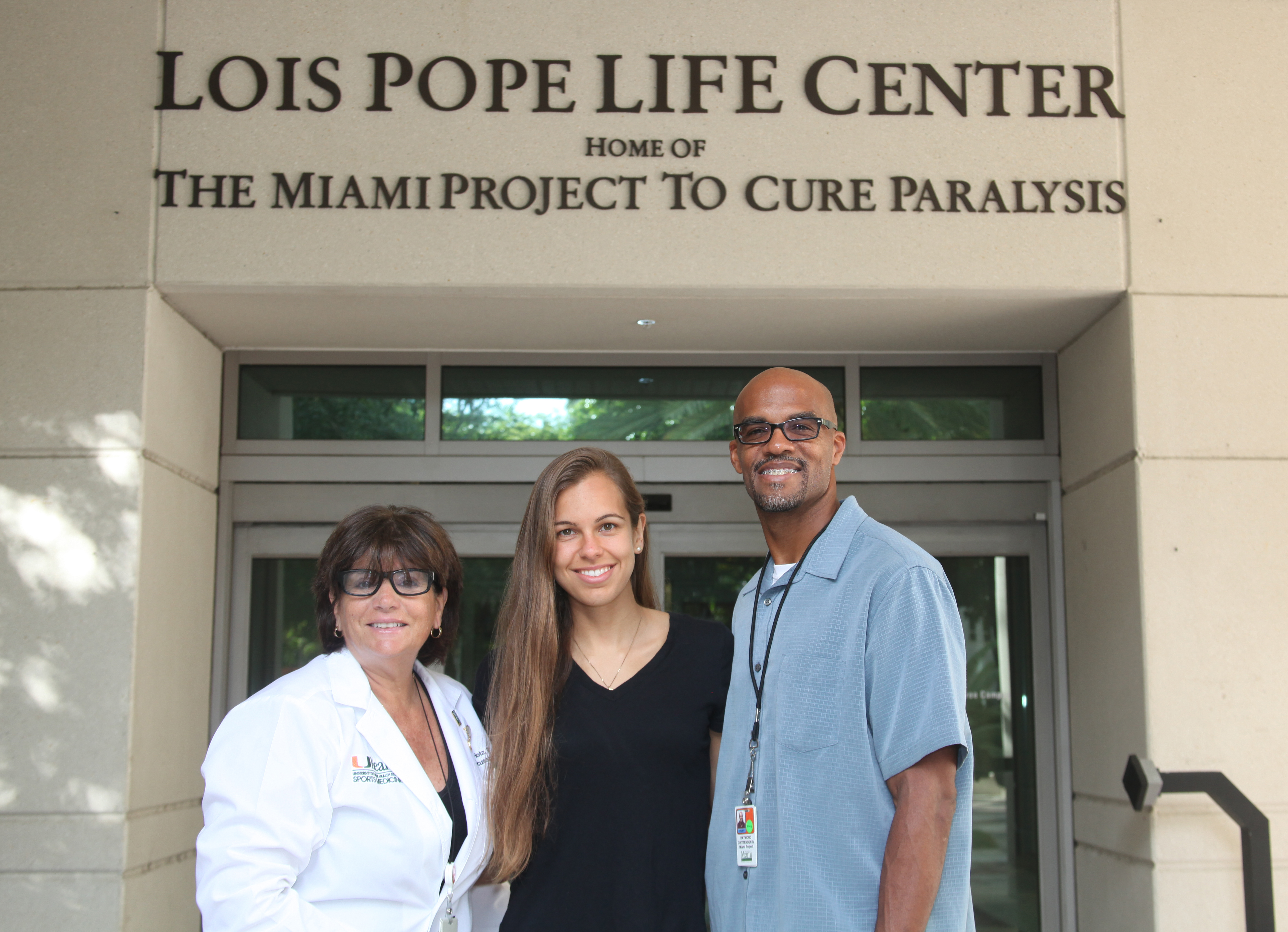 The KiDZ Neuroscience Center and our UConcussion Program would like to thank Lisette Tellez; the recipient of Miami-Dade County's AutoNation 2014 Scholar Athlete of the Year award.
As co-captain of the Ransom Everglades girl's volleyball team, Lisette was a driving force in leading the team to the top ranking in Miami-Dade County – while simultaneously earning straight A's in the entirety of her classes; graduating as school salutatorian. Her dedication to academic excellence has since taken her to MIT, where she is currently studying computer science.
Lisette's interests in applying computer-based technology to neuroscience brought her to the KiDZ Neuroscience Center, where she has generously donated her $5,000 AutoNation Scholar Athlete prize for the continued development of the program.
We would also like to thank Claude Grubair, Director of Athletics at Ransom Everglades, for the school's continued support of the UConcussion program.
Once again, thank you!
Gillian A. Hotz, Ph.D.
Director of the KiDZ Neuroscience Center
Department of Neurosurgery and the Miami Project to Cure Paralysis
University of Miami Miller School of Medicine