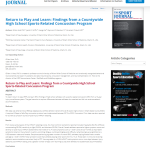 Return to Play and Learn: Findings from a Countywide High School Sports-Related Concussion Program
Published in The Sport Journal, August 25th, 2023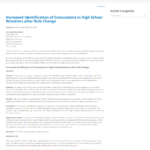 Increased Identification of Concussions in High School Wrestlers after Rule Change
Published in The Sport Journal, March 6, 2021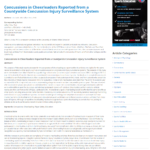 Concussions in Cheerleaders Reported from a Countywide Concussion Injury Surveillance System
Published in The Sport Journal, November 15, 2019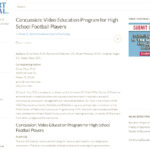 Concussion: Video Education Program for High School Football Players
Originally published in The Sport Journal, April 17, 2018
Five-Year Concussion Injury Surveillance of a Countywide High-School Football Program
Originally published in ISaMed Journals' OAJ Exercise and Sports Medicine. 2017, 1(2):007.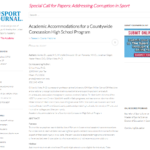 Academic Accommodations for a Countywide Concussion High School Program
Originally published in The Sport Journal, December 28, 2017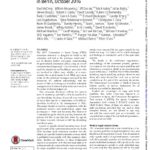 Consensus statement on concussion in sport – Berlin, 2016
Originally published in The British Journal of Sports Medicine, April 26, 2017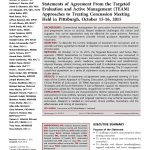 Statements of Agreement From the Targeted Evaluation and Active Management (TEAM) Approaches to Treating Concussion Meeting Held in Pittsburgh, October 15-16, 2015
Originally published in Neurosurgery, December 2016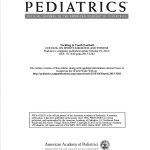 Tackling in Youth Football
Originally published in Pediatrics, October 25th, 2015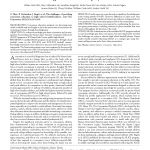 The challenges of providing concussion education to high school football players
Originally published in Current Research: Concussion, Vol. 2, No. 3, 2015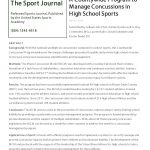 A Countywide Program to Manage Concussions in High School Sports
Originally published in The Sport Journal, March 7, 2014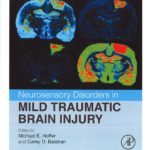 Textbook: Neurosensory Disorders in Mild Traumatic Brain Injury
Chapter five of this publication provides an insight into managing sports related concussions from a holistic perspective, based on research and experience from the University of Miami Concussion Center.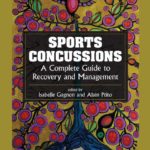 Textbook: Sports Concussions: A Complete Guide to Recovery and Management
Our approach to the baseline model and high risk sports are documented in Chapter 17.