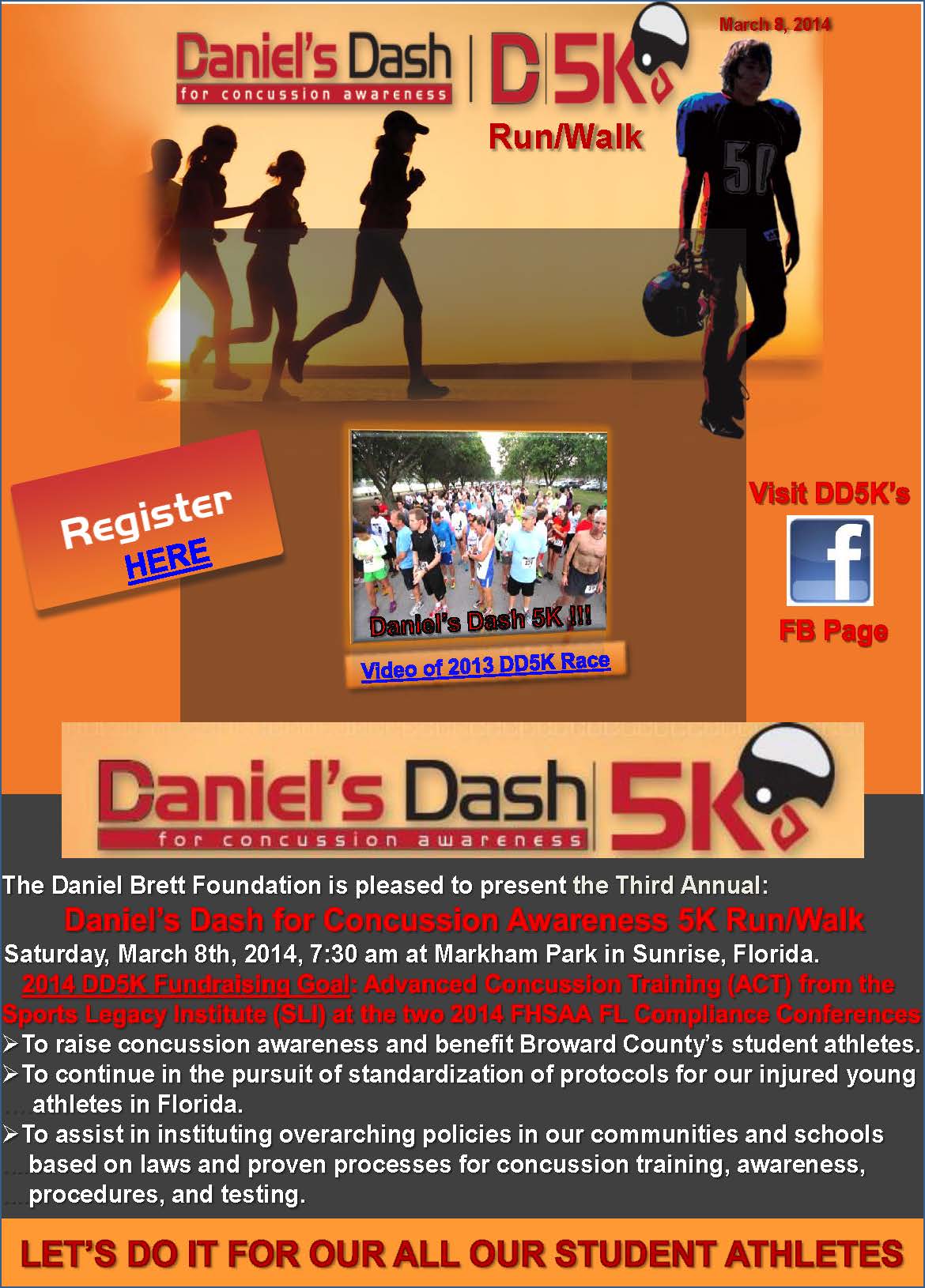 UConcussion invites you to join the 2015 Daniel's Dash, a 5 mile run and walk for raising funds for concussion awareness through Sports Legacy's SLICE program.
Daniel's Dash is a memorial run in remembrance of Daniel Brett, a high school football athlete who suffered multiple concussion injuries.
UConcussion is honored to be a participant of Daniel's Dash and a supporter of this great cause. Some of the proceeds will go towards the University of Miami's SLICE Program.
Read more: Daniel's Dash for Concussion Awareness – Facebook