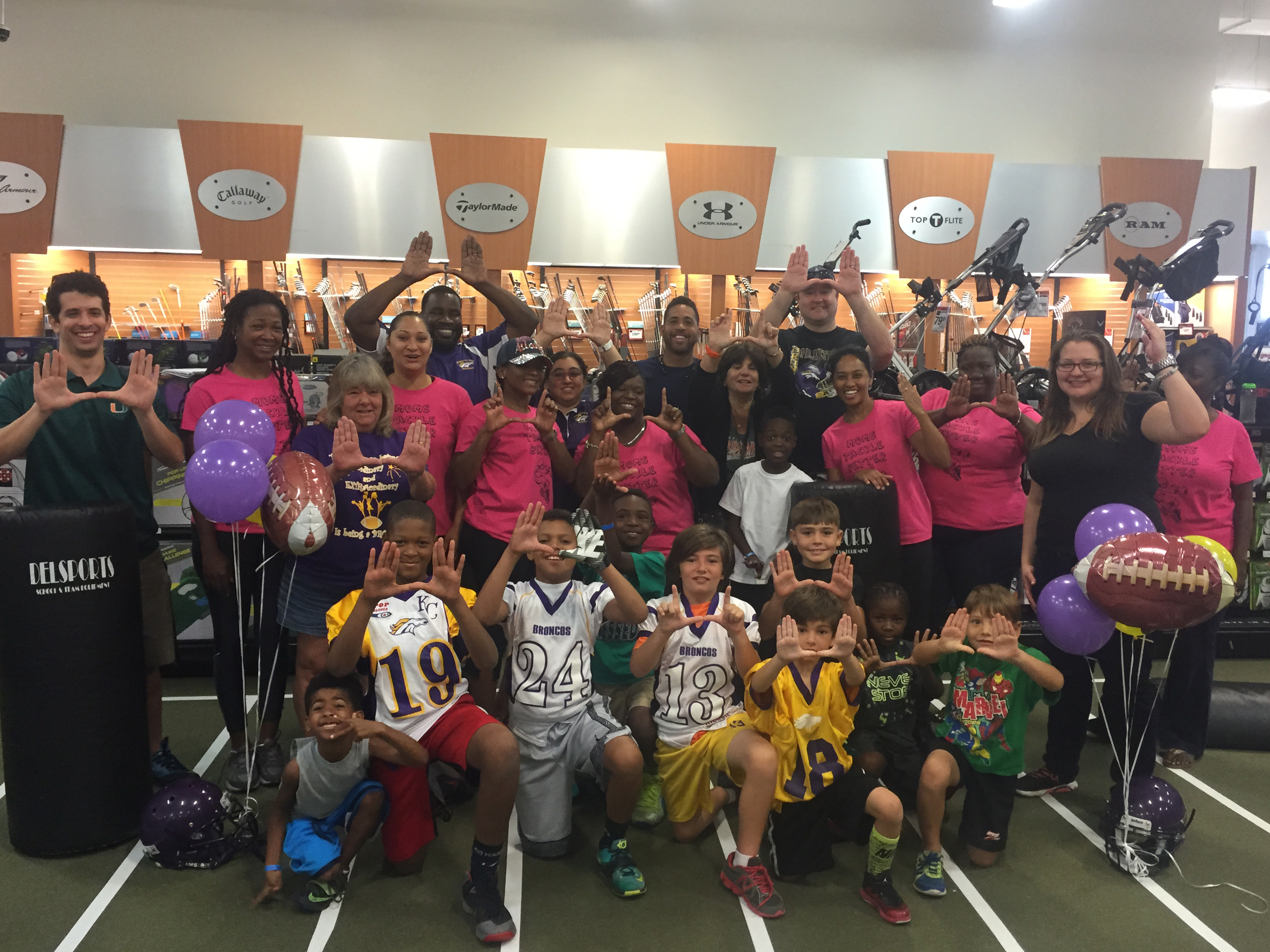 The KiDZ Neuroscience Center's UConcussion program teamed up with Sports Authority last weekend to bring USA Football's Heads Up training and certification to the Pop Warner Palmetto Bay Broncos team.
We'd like to thank Sports Authority's Emily Perez for helping us coordinate this event, and Coach Alfred Farrington of the Palmetto Bay Broncos for coming to the event and educating moms about playing Pop Warner youth football with USA Football's Heads Up safe tackling techniques.
Dr. Hotz, the director of the Center, shared information about detecting concussions through telltale signs and symptoms, and explained how we can make the game safer for young players with better tackling techniques and education for youth football.
Event photos: