Meet the Team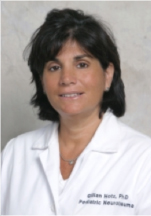 Gillian A. Hotz, Ph.D.
Gillian A. Hotz, PhD is a research professor at the University Of Miami Miller School Of Medicine and a nationally recognized behavioral neuroscientist and expert in pediatric and adult neurotrauma, concussion management, and neurorehabilitation. She has extensive experience in neurocognitive testing and is licensed and certified to perform ImPACT, a computerized neurocognitive screening to assess mental status following a concussion.
Dr. Hotz has been the director of the UHealth Concussion Program since 1995 and director of the KiDZ Neuroscience Center since 2001. She continues to assess and treat many athletes from Miami-Dade County public and private high schools, University of Miami, and from other colleges and the community.
×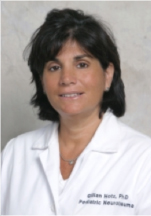 Gillian A. Hotz, Ph.D.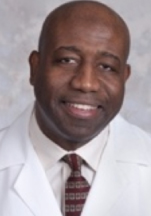 Kester J. Nedd, DO
Kester J. Nedd, DO is a Board Certified Neurologist with Subspecialty training in Neurological Rehabilitation. He currently serves as the Director of Neurological Rehabilitation at the University Of Miami School Of Medicine and is an Associate Professor in the Departments of Neurology and Neurosurgery in the Miller School of Medicine at University of Miami.
He completed his medical training at the Kansas City University of Bioscience and Medicine. Dr. Nedd received his Neurology and Neurological Rehabilitation training in the Miller School of Medicine at the University of Miami.
He has extensive experience in the evaluation and treatment of individuals with Acute and Chronic disorders in Neurological Trauma, Cerebro Vascular Accident (Stroke), Neuro-Immunological conditions, Transplantation, Chronic Medical De-conditioning, and Neuro-Muscular diseases. Dr. Nedd has a special interest in recovery and the measurement and prediction of neurological outcomes following Traumatic Brain Injury and Stroke. In addition, he is an expert in the Neuro-pharmacological management of individuals with neurological disorders. For the past 20 years he has provided clinical care for thousands of patients in the South Florida region and throughout the Caribbean and Latin American countries. Over the years he has been involved in various clinical research projects with funding from various sources.
As an educator he is head of the post-graduate Neurological Rehabilitation fellowship training program at the University of Miami-Jackson Health Systems, lecturer in the University of Miami Physical Therapy program and continuing medical education programs at the University of Miami. He is involved in training Neurology and Physical Medicine and Rehabilitation Residents and Medical Students. Dr. Nedd has worked in the community to educate the public, patients and families on topics such as stroke and cardiac disease prevention and treatment, injury prevention and safety, life after disabilities, prevention of premature deaths and reducing risk factors. He has appeared on various television and radio programs including his own television show "Real Issues for a Healthy Community" and radio show "Living Against the Odds."
×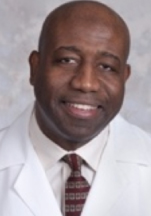 Kester J. Nedd, DO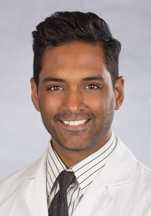 Mohan Kottapally, M.D.
Dr. Kottapally is an Assistant Professor of Clinical Neurology and Neurocritical Care, as well as Associate Director for the Department of Neurology Residency Program. Having earned his MD from The Pennsylvania State University College of Medicine, Dr. Kottapally subsequently completed Neurology Residency at the University of Miami and Jackson Memorial Hospital. He has also served as Administrative Chief Resident for the Department of Neurology here at UM. Following residency training he further pursued his passion for Neurocritical Care by completing Fellowship training at The University of California San Francisco.
Dr. Kottapally is highly interested in traumatic brain injury, sports related neurotrauma and medical education. He has been involved in numerous research studies as well as educational initiatives for medical students and residents, and is excited to bring these passions back to the University of Miami.
×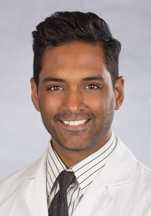 Mohan Kottapally, M.D.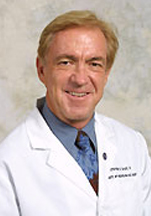 Stephen E. Olvey, M.D.
Dr. Olvey was for many years the Director of Neuroscience Intensive Care at Jackson Memorial Hospital. He has published extensively in the area of high-velocity sports medicine as well as lecturing internationally in Europe and South America. He was made a Founding Fellow of the newly formed FIA Institute for Motor Sports Safety in Paris, and as such is actively involved in research on an international level.
×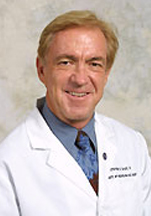 Stephen E. Olvey, M.D.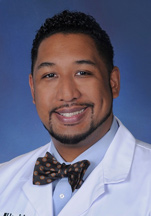 Clifton Page, M.D.
Clifton Page, MD, CAQSM, is a Primary Care Sports Medicine Physician in the Sports Medicine Division of UHealth's Department of Orthopaedics.
Board certified in family medicine and sports medicine, Dr. Page's clinical interests include the non-operative care of sports-related injuries, musculoskeletal ultrasound, ultrasound-guided injection therapies (including platelet rich plasma and viscosupplementation), concussion evaluation and treatment, as well as sports injury prevention.
Dr. Page received a B.S. in Science-Business from the University of Notre Dame in 1998, and earned his medical degree from The Ohio State University in 2003.
Dr. Page continued his training and finished a Primary Care Sports Medicine Fellowship at Ohio State. During his fellowship, he published a book chapter for Clinics in Sports Medicine, and was an integral part of the sports medicine team. He provided medical coverage for The Ohio State Buckeyes' football, men's and women's basketball, men's and women's lacrosse, women's ice hockey, and softball teams.
Upon completing his fellowship, Dr. Page moved to Miami and spent three years at the University of Miami Student Health Center, and currently serves as an Assistant Clinical Professor in the Departments of Orthopaedics and Family Medicine at the UHealth Sports Medicine Center. Dr. Page is an active member of the American Medical Society for Sports Medicine and the American College of Sports Medicine.
Dr. Page provides coverage for the Miami Marlins, University of Miami Football, Men's and Women's Basketball, Baseball, Volleyball, Tennis, Golf, and Rowing teams.
×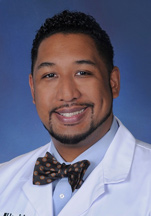 Clifton Page, M.D.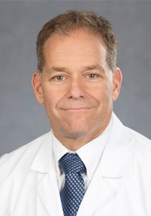 Michael Hoffer, M.D.
Dr. Hoffer began studying traumatic brain injuries while serving in the military in Iraq, with support from the Office of Naval Research, Army Medical Research and Materiel Command and the Department of Defense Hearing Center of Excellence.
His latest research capitalizes on the University of Miami's experience in traumatic brain injury and collaboration between UHealth's Otolaryngology Department and The Miami Project to Cure Paralysis.
Hoffer's research focuses on early detection and level of severity measurements of mTBI in professional, college and high school athletes and personnel from U.S. military units outside of a hospital setting with the use of I-Portal PAS goggles. Currently, the main method of testing patients involves tests that are only available at medical centers. However, due to Hoffer and his team's work, the I-Portal IPAS goggle has been outfitted with software that includes diagnostic tests that can determine, at the site of injury, whether the patient can return to the field or needs to seek further medical attention.
×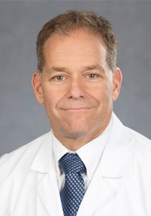 Michael Hoffer, M.D.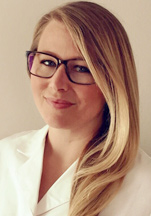 Danielle Ransom, Psy.D.
Danielle Ransom, Psy.D. is a clinical neuropsychologist with a subspecialty training in traumatic brain injury. She is an Assistant Professor in the Departments of Neurology and Neurosurgery in the Miller School of Medicine at the University of Miami.
Dr. Ransom completed her doctoral training in clinical psychology through the Virginia Consortium Program at Eastern Virginia Medical School, the College of William and Mary, Old Dominion University, and Norfolk State University. She received her internship training in clinical psychology with a focus in lifespan neuropsychology at Allegheny General Hospital in Pittsburgh, PA. She completed a three year clinical and research postdoctoral fellowship in the Division of Pediatric Neuropsychology at Children's National Medical Center in Washington, DC.
Dr. Ransom is a clinician, researcher, teacher/trainer, and public health advocate for persons and families impacted by brain injury. Prior and current research interests include growing our understanding of the impact of brain injury on daily life, with a focus on developing evidence-based tools and assessment procedures to evaluate neuropsychological functioning. Dr. Ransom's research has been featured in national news outlets, including Time Magazine, CNN, CBS News, and the Huffington Post. She has served as a neuroscience consultant for Brooks Running "Idea Runs" campaign.
×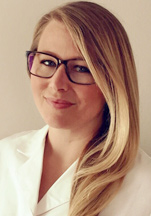 Danielle Ransom, Psy.D.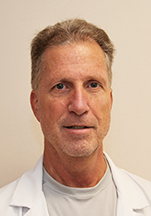 Jim Buskirk, PT, SCS
Jim Buskirk, PT, SCS is Certified as a Sports Specialist by the APTA and treats both professional and amateur athletes of all sports. He is a graduate of the University of Health Sciences/The Chicago Medical School, and currently works at the University of Miami as a Research Associate 3, while pursuing a PhD degree.
Jim also has worked in conjunction with the Department of Defense and NASA on projects of dizziness and balance disorders, where he treated various active duty military personnel and astronauts. He has worked in conjunction with the Consultants in Neurology to develop the Comprehensive Hearing & Dizziness and Balance Center located in Wilmette, IL where he treats patients with all disorders related to balance and dizziness, as well as other neuro-musculoskeletal dysfunctions. He has established the Institute for Balance Therapy Research and Development, which conducts clinical research on dizziness and balance disorder topics.
His primary research interest is in the recovery of function following concussion. He is involved in research of peripheral and central vestibular disorders, and the use of balance and proprioceptive retraining for lower extremity musculoskeletal injury.
Jim is currently the team Physical Therapist for the Chicago Wolves Professional Hockey Team, several youth sports associations and Club teams, the Depaul University men's hockey team, and also maintains an active daily practice.
×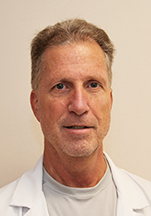 Jim Buskirk, PT, SCS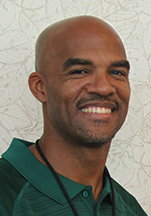 Raymond C. Crittenden, MSc.
Ray is a concussion research coordinator with UConcussion, and a graduate of Virginia Tech where he was a three sport athlete (football, basketball, and soccer) at the college. Later, Ray would play 6 years in the National Football League (NFL) for the New England Patriots, Carolina Panthers, and San Diego Chargers.
After his professional sports career, Ray completed his Masters in Biomedical Sciences and has been conducting Clinical Research at the University of Miami for 5 years in oncology.
Ray joined our team in May 2013 and is currently studying for medical school.
×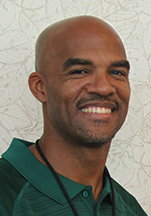 Raymond C. Crittenden, MSc.